I'm a bargain hunter. I mean, aren't we all? There's nothing greater than going to a comic convention and finding badass, but absurdly expensive hardcovers for awesomely low prices. Unfortunately, comic book conventions, for most people, are only attended once a year. As such, we either resort to paying retail prices, biding our time, or turning to the glorious virtual behemoth that is the interweb.
A problem that frequents me when shopping at a place like Barnes & Noble or Borders is the phrase "I can get it cheaper on Amazon". And that's the truth. Nearly any book – comic or not – is available at a discounted rate with the mega e-commerce retailer. Factor in that most orders of $25 or more will include free shipping, and you've got yourself a hell of a deal. I've bought many-a-things from Amazon, and would love to continue doing so… except on March 7, 2010, Amazon called a do-over on a major retailing mistake and in the process, drew major heat from comic book fanboys and girls across the globe.
Okay, so I'm really not that mad. I'll survive. But here's the scoop: on Sunday morning, it hit the comics tweetosphere (not a real word) that Amazon was offering numerous omnibus collections at ridiculously discounted rates. Like, 85% off discounted. Some of the amazing deals included the omnibus collections Brian Bendis/Alex Maleev Daredevil, Death of Captain America, Wolverine, Bone, and Jack Kirby's Fantastic Four, Hulk, Iron Man, and X-Men - all priced at least at $14.99, but many at an insanely low $8.24. $8.24.
To put that in perspective, here's my complete order:


My total? $61.04. After tax. My total at regular Amazon prices would have been about $335. At MSRP, forget it: $505. Too good to be true, right? Well, yes.
Later on in the evening, Amazon sent a letter to many buyers, reading:
Greetings from Amazon.com.

We sincerely regret the error that resulted in an incorrect price being
displayed for

Because this item's correct price was higher than our stated price, we
made the decision to cancel this item. In accordance with our posted
policies on pricing, we were unable to offer this item for the
incorrectly posted price.

Our pricing policy is posted in the Help section and is accessible through
numerous other areas of our web site. You can read it here:

http://www.amazon.com/gp/help/customer/display.html?nodeId=468502

We realize that the cancellation of this item may have been disappointing, but
we want to make sure that your decision to make a purchase with us is
based on the most accurate information possible.

Thank you for your understanding with this situation. I hope you will give us a
chance to serve you again in the future.
While I have yet to receive this letter at the time of publication, I have no doubt in my mind that it is forthcoming. The key statement within their pricing policy reads: "Despite our best efforts, a small number of the items in our catalog may be mispriced. If an item's correct price is higher than our stated price, we will, at our discretion, either contact you for instructions before shipping or cancel your order and notify you of such cancellation."

Mistakes happen, especially in retail. But well over a dozen graphic novel collections that are priced wrong is, in my insignificant opinion, more than "a small number". Consider also that every single book listed in Amazon's current (as I write this) top 10 best selling books is a graphic novel collection that suffered this pricing mistake. Clearly, this wasn't just "a small number" that effected only a few people. This is literally hundreds of orders for dozens of books that Amazon is calling a foul. Apparently, what seems to have happened is some sort of SKU glitch that affected only titles distributed to Amazon via Diamond Book Distributors, ie, mostly Marvel graphic novels.
I realize that they would lose a crap ton of money by shipping out those orders. I understand how business works. I also understand that many of these customers are not going to care that Amazon made a mistake. It's irrelevant if their pricing policies are hidden somewhere on the site. If I go into a retail store to buy a shirt, and it's marked at a discount, I expect to receive the shirt at that price. If there's a problem when I check out, I can talk to the manager. It's not a question of policy, it's a simple question of ethics. What trust can we have in a retailer that goes back on its word when it doesn't benefit them? After all, if customers are their primary focus, shouldn't they be striving to keep their customers happy? The first step to creating a disgruntled customer is not admitting when you made a mistake as a company and accepting the blow. Being an internet retailer allows them to not deal with their customers face to face, making it easier to give the runaround.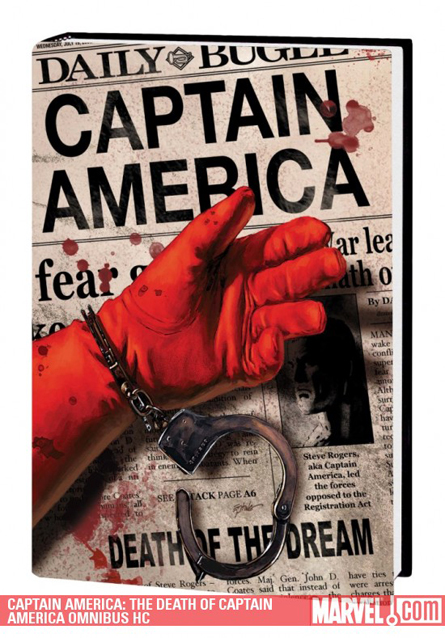 Look, everything I purchased was purchased solely because it was such an absurdly low price. I either own the issues or have already read everything that I bought, I'm not going to slit my wrists if they don't arrive. This boils down to simple customer service, and the age old mantra "the customer is always right". Like I said, I understand the business. I've worked in e-commerce. But this situation is Amazon taking the rapport it's built with many of us over the years and picking away at it. There's no manager you can talk to face to face – instead, you'll get only automated e-mail responses and faceless customer service reps.
And of course, that's only if you can weasel your way through to Amazon's deliberately hidden customer service telephone line. But fear not, I've taken the liberty of doing the work for you:
(800) 201-7575
Just like we did for MTV in the 80′s, call them and tell them you want your comics. Bombard them, let them know that you are not a happy camper. Just be mindful that the rep answering your call probably doesn't care about either your problem or the company, so get them to transfer you to a corporate higher-up that pisses mission statements and shits synergy.
At the very least, maybe you'll get a sweet discount on something, but don't let this stand.
UPDATE: Some readers are reporting that they have only received letters from Amazon stating that they will be having their books shipped, but only single quantities. Retailers or people looking to make a quick buck may be screwed here, with orders being cancelled completely or with reduced quantities. At least it's something!
UPDATE 2: I received this in my inbox this afternoon:
"Hello,
Our records indicate you recently ordered 'The Ultimates Omnibus
Daredevil Omnibus, Vol. 1
The Death of Captain America Omnibus
Daredevil by Brian Michael Bendis & Alex Maleev Omnibus, Vol. 2
Invincible Iron Man Omnibus, Vol. 1
The Complete Invincible Library, Vol. 1′. Unfortunately, due to a pricing error, we sold many more than expected. In fact, we completely sold out — we don't have any in stock right now, and we're not even sure if we'll be able to get more.
As a result, we've had to cancel your order. I realize this is disappointing news, and I'm so sorry for any inconvenience this causes.
You may want to check our website from time to time to see if this item is available. If anyone is selling it, you'll see a "More Buying Choices" box on the product detail page; if it's not available from any sellers, you might see an "Order it used" or "Alert me" link. "Order it used" allows you to place a pre-order for the item in case another seller lists the item for sale later. "Alert me" allows you to sign up so we can e-mail you when Amazon has stock available for purchase.
I'm sorry I don't have better news. We hope to see you again soon."
UPDATE 3: Well, it looks Amazon has caved, at least somewhat. The general story among most readers (including myself) seems to be that the retailer is crediting the affected accounts with a $25 gift certificate to make up for the error. Well played, Amazon, well played.
You can't see me, but I'm giving them a golf clap.
Am I overreacting? Were you affected by the 2010 Amazon Screwjob? Is little Jimmy not going to get that Iron Man Omnibus he wanted? Share your story and contact us.