After finishing up the stellar Poetry in (e)motion: The Illustrated Words of Scroobius Pip last weekend, I got to thinking about all the comics I've enjoyed that are essentially autobiographies or memoirs. While Scroobius Pip's comic collection isn't autobiographical in terms of his day-to-day life, I found it to be rather introspective concerning the type of person and poet he is.

Comics are a powerful medium, and cartoonists have long used it as a method to tell their life stories, even if sometimes they may be just a tad "enhanced". Don't worry, I promise not to reject all mention of you and ruin your career if you exaggerate your story a bit, I'm not Oprah.

These are only a few, but also some of the best comics memoirs/fictionalized autobiographies currently available.


5. American Splendor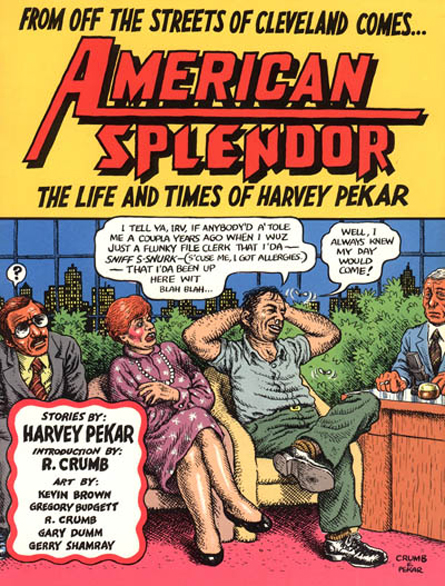 No one can write the mundane sequences of life like Harvey Pekar. Though issues of American Splendor contained multiple stories that were taken from the everyday life of Pekar, it's the special installments like Our Cancer Year, Our Movie Year and The Quitter - which is not officially under the American Splendor banner but tells the story of Harvey's earlier years - that really depict the man's life as he sees it.
4. Blankets
Coming of age tales are pretty common, that's a given. But having them be so well rounded like Craig Thompson's Blankets is a rarity. They often walk the line of melodrama, but perhaps Blankets' basis in the real life of its author allows it to be a unique weaving of events that ultimately feels like something original.
Exploring sexuality, religion, and relationships, Thompson encompasses everything that a real person goes through when growing up and really drives it home with his beautiful artwork. The book is thick, but you'll blow through it so fast that you won't be able to wait to read it again.
3. Unlikely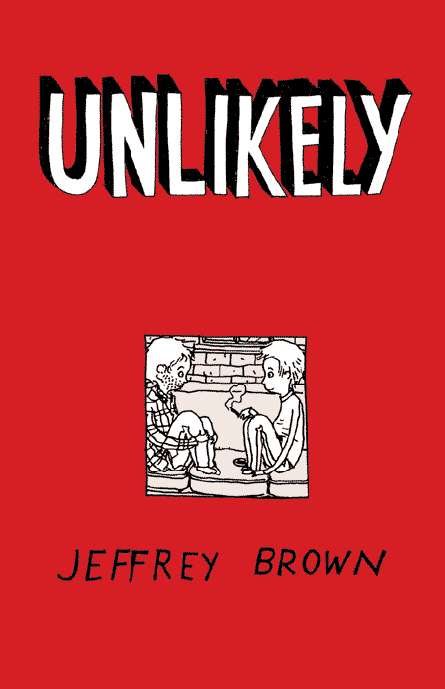 Jeffrey Brown's work may not be the most graphically appealing, but he sure as hell is brutally honest. Though most of his books are autobiographical in nature, Unlikely's account of Brown's first sexual relationship with a girl will hit close to home for many people, often saying things that a typical male would never admit to.

Brown, as a character, is incredibly difficult to watch in his environment as he takes on a girl that is clearly unsuited for him. While Brown is timid and generally a pushover, his girlfriend is a wild card. For us comic book nerds, relationships can sometimes be a difficult thing to handle, especially growing up. Brown taps into the growing pains of youth, and through his primitive sketching, delivers in spades.

2. Fun Home
When I first read Fun Home back upon its release in 2006, I was astonished to find that Alison Bechdel, whose comic strip Dykes to Watch Out For I was unfamiliar with, was telling a story with such openness that it was, at times, an uncomfortable read. Though one could write an essay on Fun Home's literary allusions alone, the meat of the story comes from Bechdel's retelling of her complicated relationship with her closeted gay father, his suicide, and her sexuality.

It was widely acclaimed for pushing the envelope in terms of whom comics can appeal to, but in the end it's simply a powerful account of how art effects life, and how we become the people we are.
1. Maus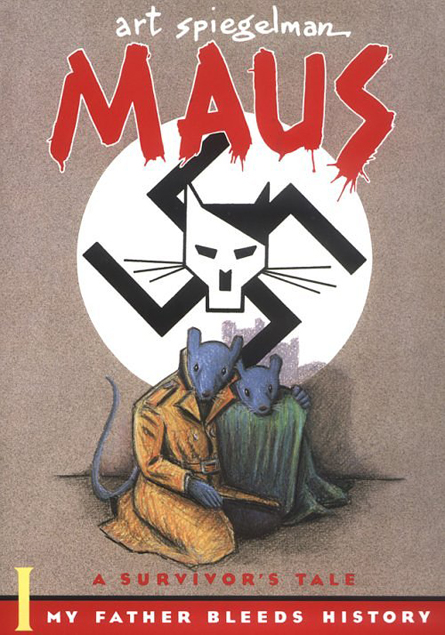 Firstly, Maus won a mother effing Pulitzer. Secondly, Maus is a great example of how comics can spice up an autobiography in a way only comics can. Taking the weird perspective of cartoonist Art Spiegelman's researching his father's trials and tribulations of living through the Holocaust, Maus is equal parts an exploration of Spiegelman's relationship with his father, social commentary, and a history of Spiegelman's family.

Though the characters are all rendered as animals, the metaphoric effect that Spiegelman creates underlines the real-life story of himself and his family.