Personally, this is some of the best news I could have possible woken up to.
DC Comics announced today that Ray Palmer, the Atom, would be returning this summer, to start first in a tie-in one-shot entitled Brightest Day: The Atom, with that story following into a brand new co-feature debuting in Adventure Comics #516 in July (the series is reverting to original numbering).
The creative team behind the new Atom co-feature is even more intriguing as acclaimed writer/artist Jeff Lemire (Sweet Tooth, Essex County Trilogy) will be scripting the feature with new DC talent and Dynamo 5 artist Mahmud Asrar on art duties. These talents involved in the Atom, a character who holds the possibility to have some of the weirdest adventures in all the DCU, is definitely an inspired choice and I look forward to seeing where it all goes.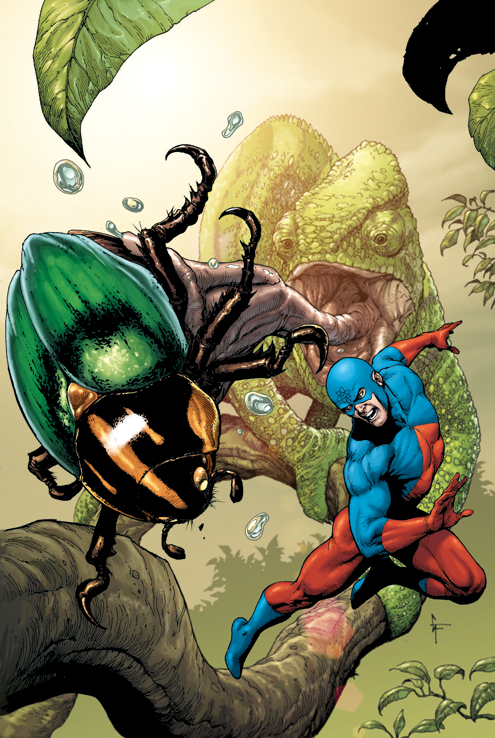 In the mean time, DC has released a superb Gary Frank Atom cover, shown above. Drool. Stay tuned to Crave for more Brightest Day and The Atom coverage!