The killer-for-hire has always been a popular cornerstone character in action films, most often a cold and calculated lone wolf with very limited allegiances. Ruthless, brutal and single-minded, an assassin is the ultimate ally, and certainly not someone you want holding a vendetta against you.
In celebration of the upcoming DVD/Blu-ray release of Smokin Aces 2 on January 19, we've put together a list of the Top Ten Movie Assassins. These are the deadliest of the deadly, the most vicious vipers in the snake pit. Watch your back!
O-Ren Ishii in Kill Bill 1 & 2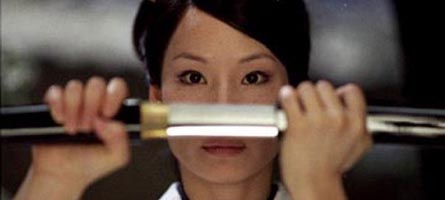 Love him or hate him, there's no denying that Quentin Tarantino's a visionary with a perfect eye for casting. Lucy Liu plays the child assassin who's grown to become head of the deadly Yakuza clan. She was also a member of the Deadly Viper Assassination Squad, which puts her at odds with Kill Bill's golden-haired protagonist. Their fight is epic and poetically beautiful, but it was the story of O-Ren's rise to power that cemented her as among the most deadly assassins on film.
---
Anne Parillaud - Le Femme Nikita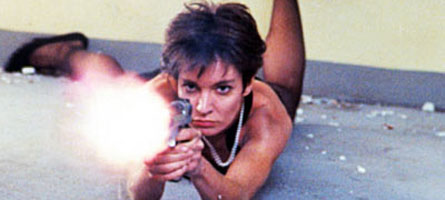 It's not a common path for a teenage delinquent and heroin addict to make her way up to ranking as one of the world's most deadly assassins. The original film had such an impact that it was later remade into Point of No Return, which featured an incredible performance by Bridget Fonda.
---
Vincent Vega and Jules Winnfield - Pulp Fiction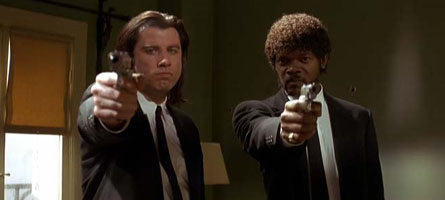 Two hitmen that spend pass their time arguing the finer points of religion foot massages - between killings, of course. Vincent Vega and Jules Winnfield are by far the coolest and classiest assassins on the list, quoting Ezequiel 25:17 one minute and saving overdosed kingpin wives the next. Spawning more one-liners than Austin Powers and The Breakfast Club combined, these two were a living evolution of Tarantino's cool-guy obsession in Reservoir Dogs.
---
Leon - The Professional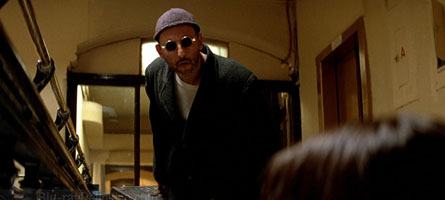 Leon is a perfectionist's perfectionist. He always gets the job done and never misses his targets. But his ability to hypnotize viewer from laughter to sadness to such heightened tension that you fear for your bodily functions makes him stand out among his fellow killers. It's not every assassin that makes one long for a murderous surrogate father of their own, but Leon does just that.
Forest Whitaker - Ghost Dog: The Way Of The Samurai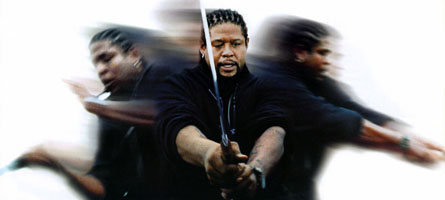 Jim Jarmousch's bizarre tale of a hitman with a gift to come and go unnoticed in a run-down dystopia is unconventional to say the least, but it birthed one of the most fascinating assassin stories out there. Passionately loyal to a low-ranking crime boss who once saved his life, Ghost Dog proves himself far more than a formidable opponent.
---
Jef Costello - Le Samouraï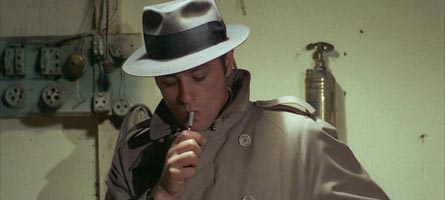 Jean-Pierre Melville hits his highest note with Le Smourai. Hitman Jef Costello is a meticulous planner, avoiding capture with forensic attention to detail. He slips up one night, however, when after killing a nightclub owner he's seen by witnesses. His alibi fails and his quick wits seem to lose their charm the more he gets driven into a corner, but damned if Costello isn't one of the most memorable hitman in film history.
---
Anton Chigurh - No Country for Old Men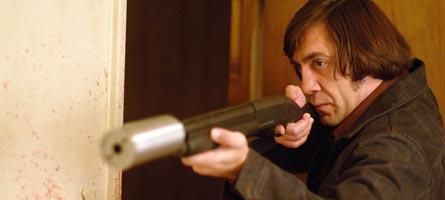 The deadly, air-canister-wielding Anton Chigurh leaps from the pages of Cormac McCarthy's inimitable classic in this Best Picture Oscar winner. Javier Bardem's terrifying performance as the stone-faced killer is among the most subtly terrifying of any in film history, and we like it that way. In fact, no, we love it that way. This man caused many nightmares even before the movie was made, and seeing him ten feet tall onscreen was nothing short of classic.
Martin Q. Blank – Grosse Point Blank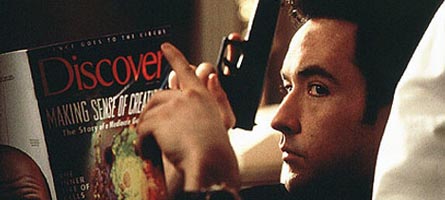 A romantic comedy about a hit man isn't exactly what you'd call conventional, but few assassins are as relatable and endearing as John Cusack's character in Gross Point Blank. The hitman who returns home for his high school reunion, pursued by the FBI and a union for hit-men and chasing an old flame, may be a different flavor than other assassin films, but it's a damn good one, and Martin Q. Blank is the reason.
---
Jason Bourne – The Bourne Identity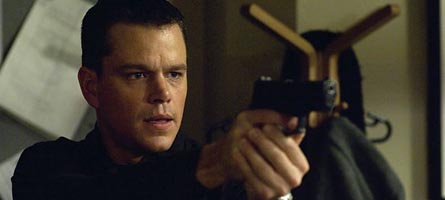 Jason Bourne can't remember who he is or where he's going, but he sure remembers how to kill a man. The best part about the first Bourne film is the fact that the uninitiated audience didn't know that Jason would survive for a series of sequels, so their emotional stock in the fight scenes were much higher. A classic example of Bourne's prowess arrives in the apartment fight scene, as he and a would-be assassin attack one another in lightning-fast fashion and alternating fighting styles. Bonus points for the surprise ending of the fight.
---
The Bride (aka Beatrix Kiddo) in Kill Bill 1 & 2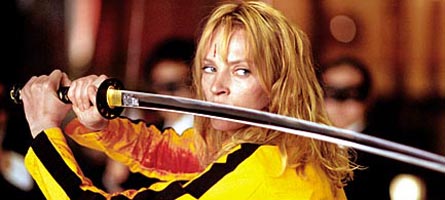 Tarantino's muse, Uma Thurman, was instrumental in building the character of The Bride. A globe-trotting assassin on a relentless hellstreak to kill her former associates who viciously attacked her during her wedding, Beatrix will stop at nothing in the name of revenge. The result is two films' worth of blood-spraying awesomeness, capped off with the inevitable fight to the death with the title character at the end which was as heartbreaking and poignant as it was badass.