Bolton's Fabrice Muamba has today finally been discharged from hospital following the on-pitch cardiac arrest he suffered last month.
Muamba received an overwhelming amount of support from fellow footballers and fans after he collapsed on the pitch during Bolton's FA Cup quarter-final against Tottenham on March 17th, with many including David Beckham, Ashley Cole and Real Madrid (below) offering their support to the midfielder.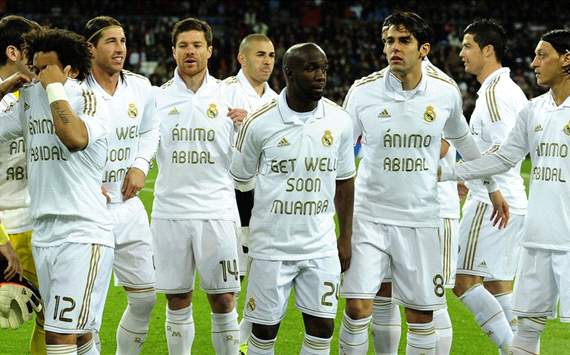 Muamba was only kept alive via mouth-to-mouth resuscitation from the medics, with it taking 78 minutes for his heart to start working on its own again. His illness provoked a rare bout of sympathy from football fans, who united in the stands and on Twitter and Facebook to wish him good luck.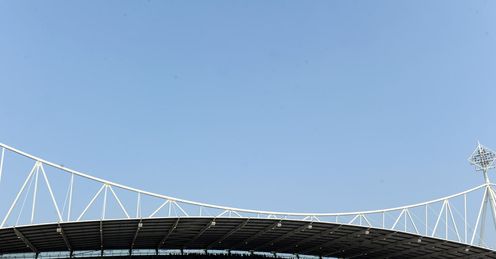 Muamba said: "I am naturally very pleased to be discharged from hospital and would like to take this opportunity to pay tribute to every single member of staff at The London Chest Hospital who have played a part in my care. Their dedication, professionalism and expertise is simply amazing and I will forever be in their debt. I also wish to say thank you to all the many well-wishers who have sent thousands of messages of support.
"Now I am out of hospital, I am looking forward to continuing my recovery and spending precious time with my family."
A spokesperson for Barts Health NHS Trust released a statement saying: "Barts Health can confirm that Fabrice Muamba has now been discharged following several weeks of treatment. All our staff wish him the very best in his ongoing recovery."
It is uncertain when, if ever, Muamba will return to football, but Bolton manager Owen Coyle also expressed his joy at the former England Under-21 International's amazingly speedy recovery, saying: "It is absolutely fantastic news that Fabrice has been discharged from hospital and everyone at the club is delighted,"